Welcome to Chocolate World!
This is the place to read up about your favorite CHOCOLATEY snacks!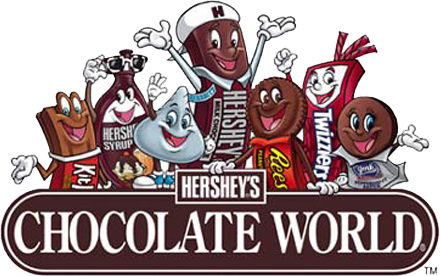 ---
Hershey's Chocolate is known for its unique chocolately taste that can only be created through its secret chocolate recipe.
To read more about Hershey's story visit their website!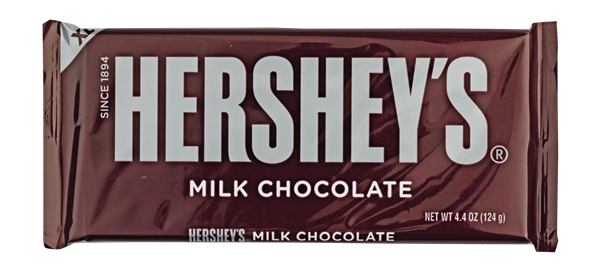 THE HERSHEY BAR The original Hershey Bar is one-of-a-kind. It's intense milk chocolate blend is like no other. This 220 calorie blend will melt in your mouth and leave your taste buds screaming for more. It's a good thing they now make them King-sized! But seriously, the milk chocolate bar is used almost everywhere across America.Being one of the finest milk chocolates that exists, resteraunts and bakeries are stocking up to incorporate Hershey's magic into their delicacies.
Here you can access some of Hershey's very own recipies!
HERSHEY'S KISSES The most romantic chocolate out there! Hershey's Kisses are made with Hershey's origninal milk chocolate recipie. Their bite-sized and unique kiss shape only adds to the romance your tastebuds will experience! Now that only 7 pieces give you 160 calories, you'll surely be searching for more!
---
Types of Chocolate:
Milk Chocolate
Dark Chocolate
White Chocolate
Go to page 2